The Holistic Team
Bryan Bio – Database & Web Developer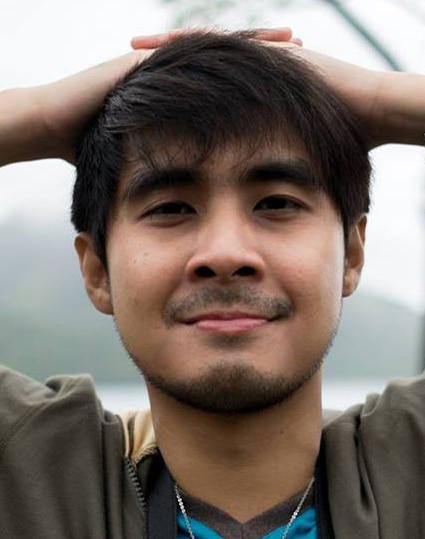 I am an experienced software developer and work primarily on CRM application development and website integration. As well as MySQL, Microsoft Access 2003/2007, SQL Server I also have a lot of experience with WordPress and related technologies such as PHP, Mysql HTML, CSS and object orientated programming.
I'm currently working on projects for several clients and creating a CRM solution specifically for Holistic Web Presence's own use. The main goal for the database is to manage the flow of leads to clients providing them with a portal so that they can update and track the leads allocated to them.
I enjoy creating websites, customizing and creating extended functions using different PHP frameworks like CakePHP and Laravel. I have been a team leader and senior programmer in an IT industry which builds large web applications such as payroll and inventory system. I always keep in mind to keep it short and simple in development.
Aside from programming, I enjoy photography and playing video games.
Ga (Lin) Young Yoo – Digital Marketing Specialist & Creative Content Writer
I am a digital marketing specialist and content strategist who promotes visibility for some of our amazing clients on the web. My roles include researcher, article writer, copywriter, proofreader/editor, graphic designer, SEO image optimizer, video editor, content creator, storyteller, and more — each part serves as a vital puzzle piece that when working synergistically together, creates that all important human connection. The results that we produce for our clients are often just the tip of the iceberg! There is so much that goes on underneath the surface and we are all constantly working together to evolve some of our best proven industry practices.
I was born and raised in sunny Los Angeles and graduated from University of Southern California with a Master's degree in Communication Management with a specialization in Entertainment Management. As an alumni of Annenberg School of Communication and Journalism, my coursework had also included film and interactive media studies at the School of Cinematic Arts. My Bachelor's degree is in Sociology (research methods) from University of California, San Diego.
As a self-proclaimed nerd, working at Holistic Web Presence allows me to indulge in my constant love for learning. It is a constant joy and humbling experience to be working with such incredibly talented team members who are all experts in their craft with beautiful and extraordinarily unique personalities.
I have to admit that I am a bit of a movie-geek (cinephile would be the best term!) and also like to keep up with current entertainment trends– at the moment I'm currently incredibly fascinated by virtual and augmented reality. I also like to devour books and enjoy 2D illustrations (whether creating my own or obsessing over others') in my spare time.
Juan (Jino) Paolo Postigo – Administrative Assistant – Legal Office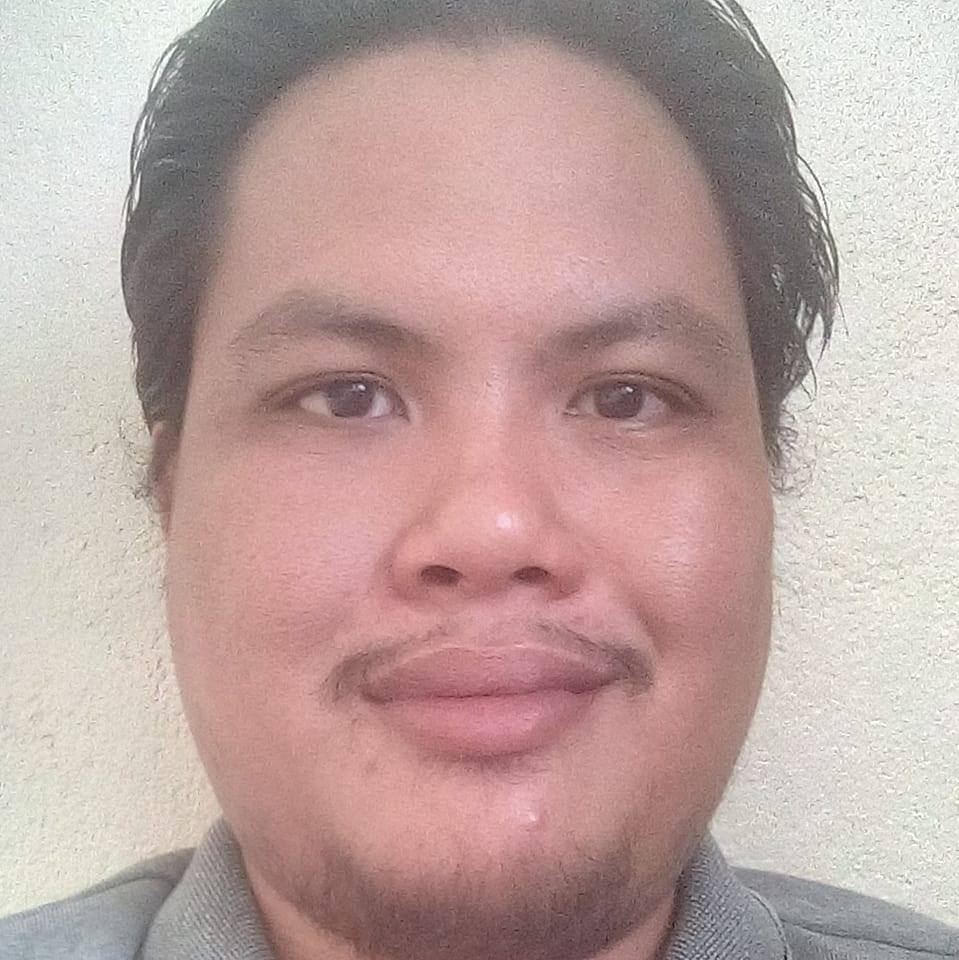 I am a legal assistant for Gale & Vallance who are local business attorneys based in Orange County California. G&V are one of Holistic Web Presence's longtime clients. I help prepare and finalize legal documents. This process includes drafting, revising and finalizing legal correspondence. I also regularly communicate and support G&Vs clients via email. I work as part of Holistic's offshore outsourcing staffing initiative.
I have been a specialist in the contact center industry for over ten years, supporting both US and UK-based accounts. I have held various positions over time, including direct customer service, technical support, data analyst and straight forward data entry. I have also worked as a dedicated back office virtual assistant for a large accounting firm.
When at home I am husband and a father of two children. I love to spend time home schooling my kids, along with being their personal amusement park. I also enjoy playing video games, practicing my MasterChef skills, and building all kinds of interesting things with Lego bricks.
Jessica Fox – Digital Marketing Specialist & Creative Content Writer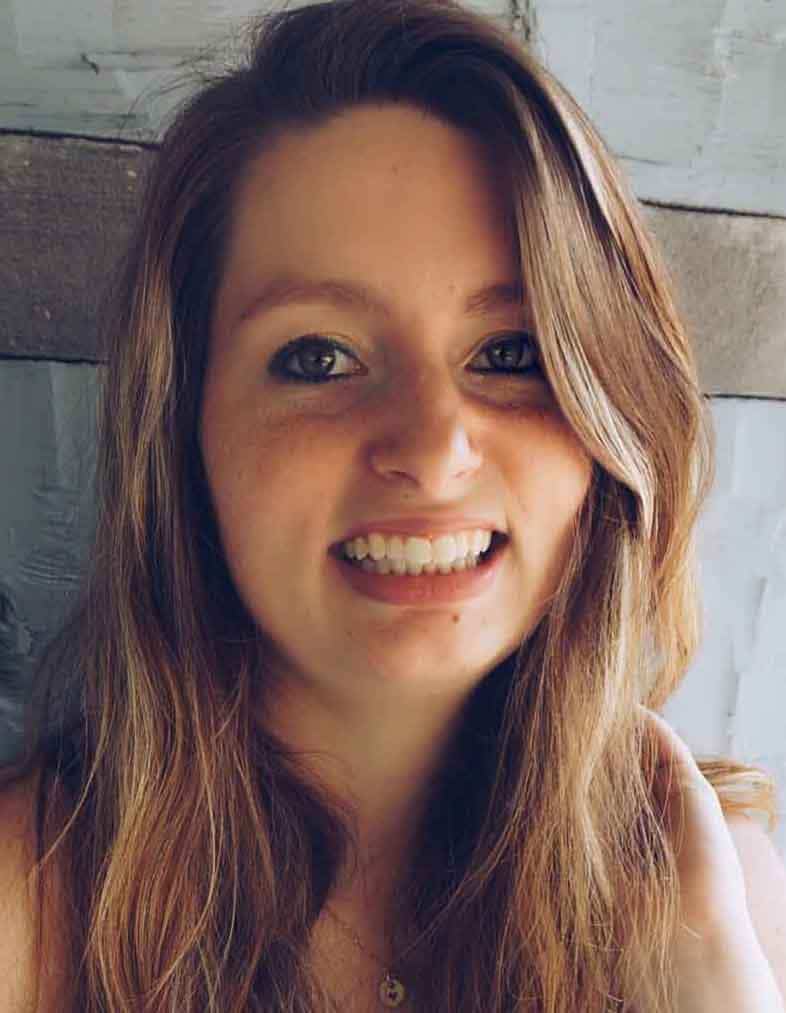 I specialize in content writing to promote and enhance online visibility. I also use my multimedia skills to create videos and other creative content for our client sites.
I graduated from Ball State University with a Bachelor's degree in Magazine Journalism and a minor in Creative Writing. From there I went on to accept an internship with Current Publishing, a daily newspaper in Carmel, Indiana. It is there that I really learned the ins and outs of the journalism industry. At a local preschool as an infant/toddler teacher and went on to accept an administrative position at my alma mater. I believe that this combination of unique experiences has helped me develop a vast array of skills and become very detail oriented in all aspects of my work.
I enjoy working with Holistic Web Presence because this field is always changing and there is no limit to what can be learned. I'm excited to continue working with such an incredible team!
In my spare time I enjoy hiking, crafting, blogging, and adventuring with my two four-legged friends, Stella and Roki.
Donna Formalejo – Video Editing & Production Specialist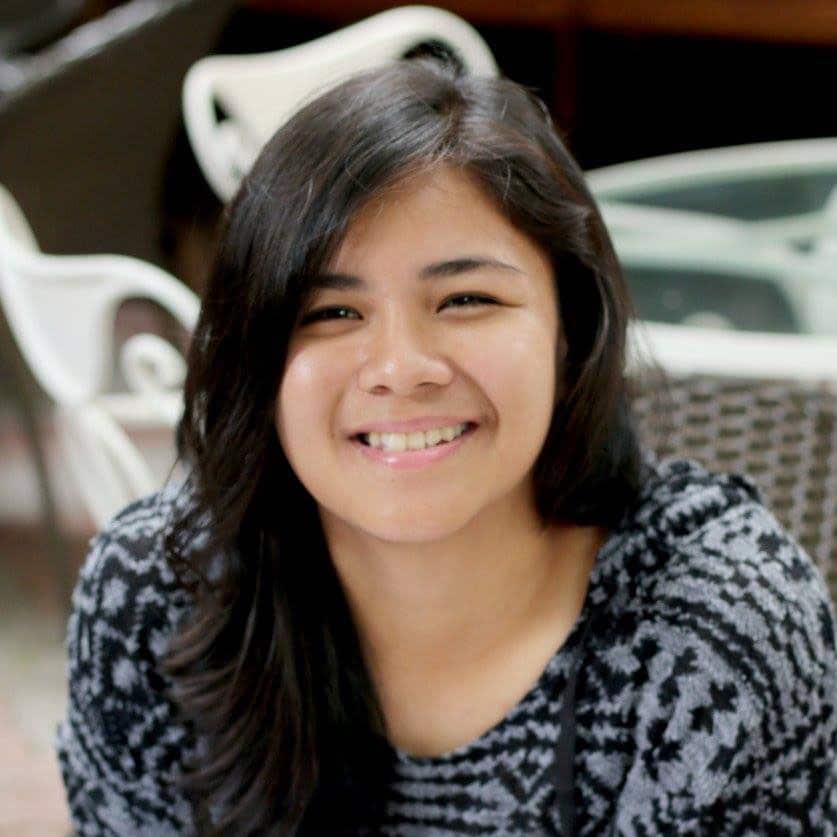 You can call me "D." I live in Metro Manila, Philippines but I grew up on the island of Saipan – an island in the Northern Mariana Islands and a territory of the United States. I am a specialist video editor here at Holistic Web Presence, and I usually work with Kathleen and Wade to produce client video content.
I hold a Bachelor's degree in Multimedia Arts, with a specialization in Video Production. I love working with teams and have a passion for design, movies, and music. My work experience includes creating music videos and audiovisual presentations as a writer and an assistant director. I also have experience in concert band music, theater arts, and computer hardware electronics.
In my spare time, I collaborate with friends as we try to ideate concepts that marry technology, art, and human experiences. We hope to disrupt the status quo of mainstream Philippine media in our own little way by working with student interns, sharing our love for local independent movies and making films.
I believe that the internet holds endless possibilities for video content innovation. Being a part of Holistic Web Presence helps me prepare for that as I learn more about Digital Content and Marketing!

Kathleen Lemmon – Digital Marketing Specialist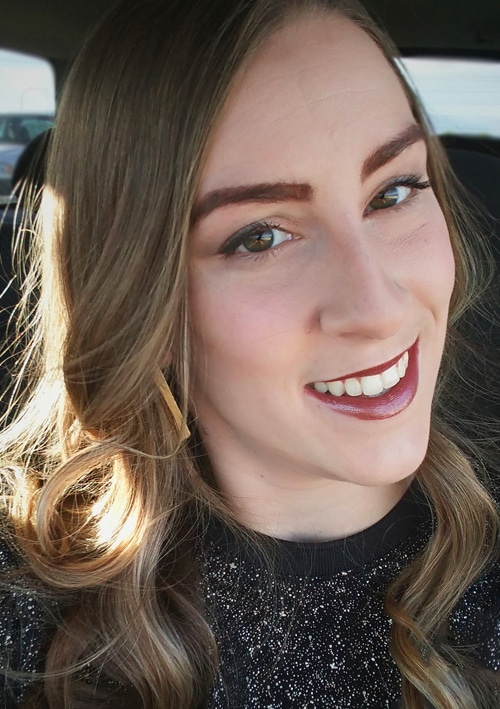 I specialize in visibility marketing for some of our most important clients.  The foundation of this activity is content writing and helping our clients to development relevant multimedia content. I also work with them to refine their overall digital marketing and branding strategies. Often this includes creative work to enhance the graphical presentation of their website.
I graduated from Brigham Young University with a Bachelor's in German Literature. I love to learn about new cultures, new languages, I speak German, Danish, Italian and am reasonably proficient with American Sign Language. I admire the arts; I believe this helps me to understand others' perspectives and to communicate more effectively.
I began my career working in second language tutoring and in helping to bridge international cultural differences. I have also worked extensively in telephone based customer service roles ultimately progressing to project and service agent management.
I was born and raised in Las Vegas, but currently live in Utah. In my free time, I enjoy working on my photography business, editing videos, watching movies, hiking, and cooking. I love learning new skills and really delving into them!
I enjoy working at Holistic Web Presence because there is no ceiling to limit my continuous craving to learn, I am always finding new ways to improve my methods, and can find innovative ways to give clients an online advantage!
Connect with Kathleen on LinkedIn
Jennifer Loui – Digital Marketing Specialist & Content Writer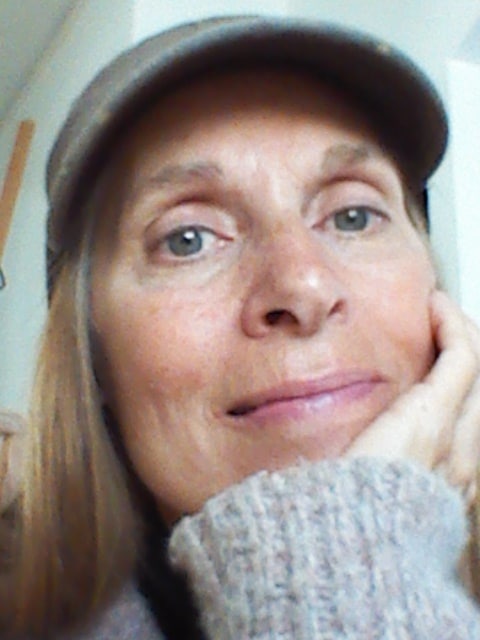 I specialize in content writing for organic search and in improving the authority of our clients in their various market niches. I am uber creative and constantly learning. My eclectic background allows me a somewhat different view of the world. Along with solid writing and teaching experience, I truly aim to connect with people on a meaningful level.
I started my professional career in the performing arts which taught me to view life and its challenges through a creative lens. While working in professional stage productions, I also taught performance at the High School and University level for 10 years before moving into a free-lance producer/director/project manager role. This included periods with Busch Creative (an Anheuser Busch commercial company), the nation-wide First Night Celebration of the Arts, the St. Louis International Film Festival, and Circus Flora, among others.
Because of my deep love of nature, I took up a new line of work aimed at re-envisioning the way we approach the built-environment. I took the LEED AP test in 2009 (Leadership in Energy and Environmental Design), then used this body of knowledge to create sustainability curriculums for schools across the country. For the last five years, I've worked on curricular materials for the Green Education Foundation, Amtrak, Cabot Creamery, and most recently the United States Green Building Council.
In any free time, I hike with my dog, kayak or go on road-trips into the west.
I'm very happy to merge my varied experiences with my new career at Holistic Web Presence, and especially look forward to getting to know many of our one-of-a-kind clients.

Ylenn Jade Medallo – Lead Graphic Artist and Web Designer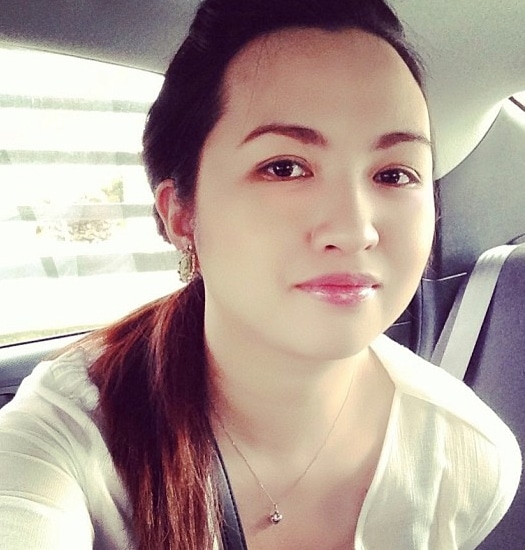 I'm a graphic/web designer and graduated with a Bachelor of Science in Computer Science.
I love to create and combine art and technology to express ideas which can be exceptionally powerful and convincing tools of communication.  What I like about my work is that I can convey not only information but also moods and emotions. see examples of my work here.
This also carries over into my designs for our clients as it means I can express in a graphic the style, look and feel that is so important when creating a web site.
Previously I worked as a Secretary and Receptionist at Studio and Events Company in Abu Dhabi, United Arab Emirates and I got married at the end of 2011.

Romwil Dalisay – Senior Web Developer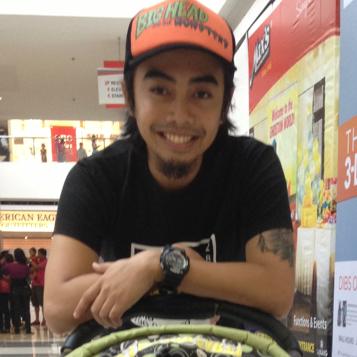 I'm Romwil 28 years old from Davao City, Philippines. I like sports I play basketball, table tennis, billiards and pretty much everything with a ball in it. I'm competitive by nature but at the same time fun and a team player. I live by the words "Work hard, play harder"
I'm a registered nurse with second course in Information Technology. I have been working online for about 7 years now. In my earlier years I have always been fascinated with programming, I remembered when I took up IT I was one of the few who excelled in the class and thankfully it helped me reach where I am today.
There is a wide range of programming languages some of which I am fond of are CSS, HTML, PHP and JavaScript. The fun part is its always evolving and you never stop learning new things each day.
Today I am working as a Web Developer for Holistic Web Presence and I am grateful to be a part of this Awesome Team that not only challenges me but help me grow as an individual.

Anne Valerie Kersteine Intong – Web Developer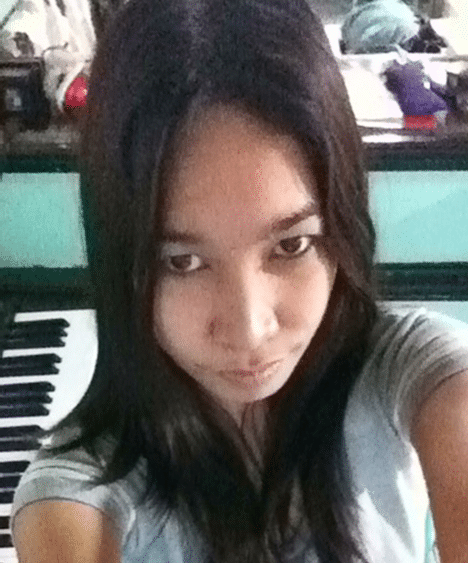 Hi, I'm Anne from Calamba, Misamis Occidental but currently I live in Valencia City, Bukidnon in the Philippines. I graduated from Central Mindanao University in 2009 with a Bachelor of Science in Information Technology as Cum Laude.
After graduation, I was hired to work at my Alma Mater. I stayed there for 2 years as an IT Instructor and I also became a web administrator where I was introduced to Joomla before I decided to move on.
Although I love teaching, programming (and electronics and web designing) has been my real passion since college, so I became a web developer working with WordPress and php. The best thing that we get in the IT industry is that learning is never-ending. Everyday, we learn different things and they are always free thru the internet! I studied new php frameworks and other web technologies by reading articles and websites from google while working online. That's how I learned AJAX, JQuery, JSON and update my knowledge in HTML and CSS.
I also know other programming languages like C, C++, Turbo Pascal, VB, and FoxPro although, now, I am more inclined to web development because I think all the businesses in the future would rely more on online sites and web-based information systems than desktop-based applications.
I am a dog-lover, I actually have 5 dogs at home. I am always close to dogs because me and my siblings grew up with dogs around us. I like learning new things all the time that's why I love the internet, I love reading books, and I like watching science channels on the TV. Also, I can't spend the day without music, playing the piano and the guitar are some of what I do during my free time.

Aaron Lagunilla – Web Developer, Ecommerce Specialist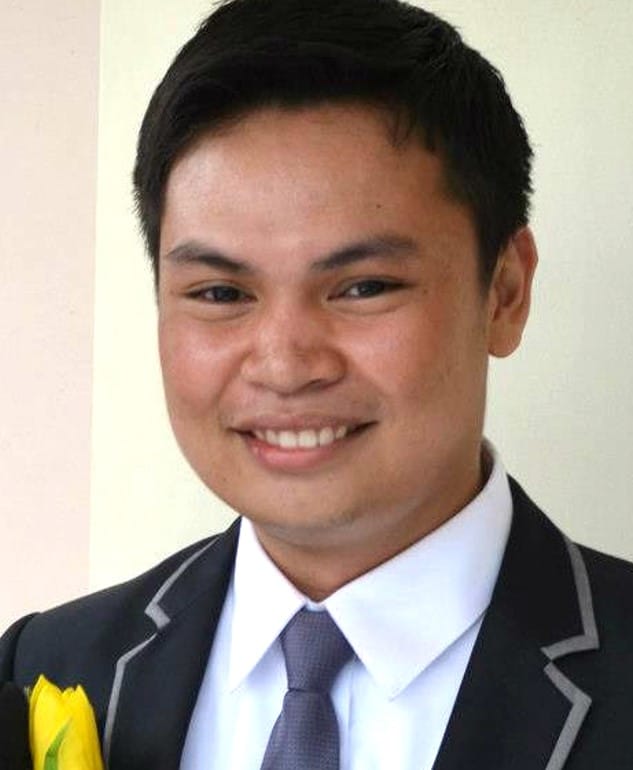 I'm from Quezon City, Metro Manila in the Philippines. I studied Computer Science in Informatics Computer Institute.
I've been in the I.T. Industry since 2009. Before working at Holistic Web Presence, I've been an I.T Supervisor, Project Manager, and a System Programmer. I have also worked for Philippine, Australian, and U.K. companies focusing on Desktop Application programming, Database Management, Network Administration, and Web Development.
The programming languages I use are PHP, HTML, CSS, and JavaScript. My favorite CMS platform is Magento but I'm also experienced when it comes to WordPress and Joomla.
I consider myself very tech savvy. I always read and research everything about new mobile OS, phones, tablets, and PCs.
Orven Gazo – Web Developer, Specialist Mobile Optimizing Websites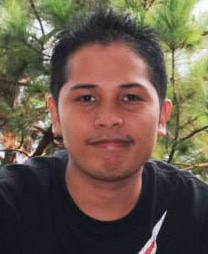 I'm from Tagum City, Davao del Norte, Philippines. A graduate of Computer Science in University of Mindanao Tagum College.
I've been working as a Web Developer for over 4 years. I am proficient with HTML, CSS3, JavaScript, JQuery and PHP. I am also experienced in creating custom WordPress themes, converting from PSD to WordPress themes, customizing plugins and creating WordPress themes with theme options panel. In addition I specialize in responsive designs and mobile optimizing sites for improved ranking and ease of use on smart phones and tablets.
I get a lot of satisfaction when working on and creating great designs and graphics.
When I am not developing websites I love playing basketball, watching NASA documentaries and I love buying new great looking sneakers…
Joahne Mae Londres – Content Marketing & Operations
I'm Joahne from Iloilo, Philippines. I write content for client's websites, do some social marketing and manage some operational aspects of Holistic Web Presence activities in the Philippines. I find content writing a challenging job as it requires me to use up all the cells and ATP's in my brain.  The really the interesting thing about it is that you gain more knowledge and you get to spread and apply that knowledge in so many different ways. Knowledge is power indeed and at the end of the day, it feels really good to have accomplished something.
I graduated with 2 degrees: a BS in Food Technology (2004) at the University of the Philippines in the Visayas, and a BS in Nursing (2010) at Iloilo Doctors' College. I started working in 2004 as a service crew at Jollibee, the number 1 fast food chain in the Philippines, and later as a Shift Manager.
I worked for almost 2 years while I studied (again) for my second degree. My courses may not be close to what I do now as a content marketer but my experiences, perseverance and hard work got me this far.
I love fashion, photography, nature, and movies.
I grew up in a simple family with a simple way of living. I always try to live a balanced life – there's time for work, time for fun, time for some peaceful moments. We only live this life once so better savor every moment by living a balanced life as long as we can

Kirt Mercado – Content Marketing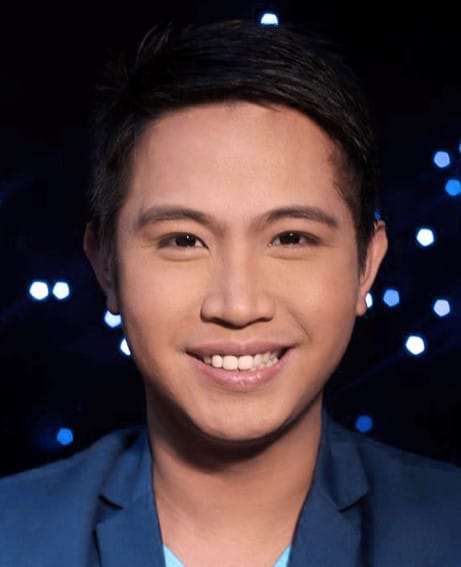 I am a registered nurse, nursing review specialist, nursing research consultant, professional singer, host, English tutor, article writer, and church worker.
My experiences in these different fields have increased my competency in search based content writing.
I am also well-experienced in building affiliate marketing on WordPress powered domains.
I am a freelance professional singer, host and vocal coach (and I go by the screen name David Mercado. 🙂 I also am a Theology Graduate (2nd course). Other skills are basic photo editing and post processing (adobe photoshop) and video editing (adobe premiere and audition)

Johnaden Galvan – Content Marketing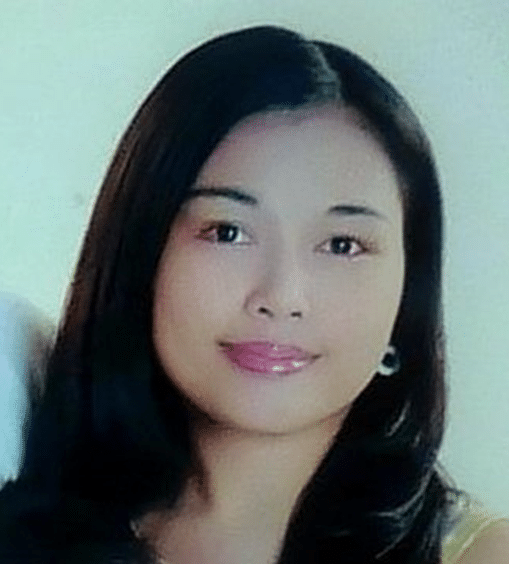 I work at Holistic Web Presence as a content marketer. What I like most about this job is that I keep learning continuously.  My writing is designed for technical accuracy and user engagement.  At the same time the content must be search optimized to help with our client's online visibility.
The training modules and videos from Holistic Web Presence not only helped me technically but provide a deeper understanding of how to write content effectively in order to add value to our clients' websites. This along with the advice and notes from my managers and peers help me gain confidence in my technical and writing abilities.
I graduated from the University of the Philippines with a Bachelor's degree in Computer Science, and I have worked as a reservation and ticketing agent in Cebu Pacific Air. I have also worked as a receptionist in TUV-SUD Philippines, Reedley International School and JobsDB Philippines.
I am living a simple life in Metro Manila with my ever-supportive husband and our 6-year old son. We love to travel and experience the beauty of nature.
I believe that in order to reach your goals in life you must have positive attitude, determination, and ability to manage your self in any situation.
Joseph Batcagan, Content Marketing Ecommerce Specialist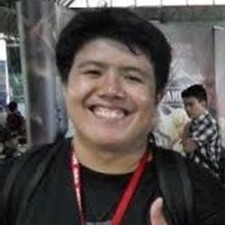 "Hi! I'm from Iloilo City, Philippines, my job at Holistic Web Presence involves me coordinating directly with Tim and Sonja to provide our clients with the kind of content that can give actual value for their businesses.
Currently my main focus is in help to build out ecommerce stores by adding products in a way that increases our clients' visibility through better search results and more sales through better conversion rates.
I have been writing copy in various forms for the web for more than 2 years. I'm have also been an all-around virtual assistant, so I guess it's safe to say that I'm an experienced "all-rounder" for any tasks our clients will be handling to us.
In my free time, I run a local community-based arts/culture/lifestyle website called Project Iloilo as its 'Editor-by-Default' (yep, it's a made-up title). I also produce and co-host a biweekly podcast called Ilonggo Popcast, which I think is notable for the fact that it is perhaps the only podcast in the region where our colloquial tongue (which is Hiligaynon) is mainly used as our main mode of communicating content to our listeners. So yes, if there's any indication that I can say that I'm a well-rounded employee (and I'm not just describing my tummy, too), then my career/creativity balance is proof of it. I'm looking forward to providing quality content for your business, whatever it may be!"
Katie Beckam – Digital Advertising Specialist (Google AdWords, Facebook and more…)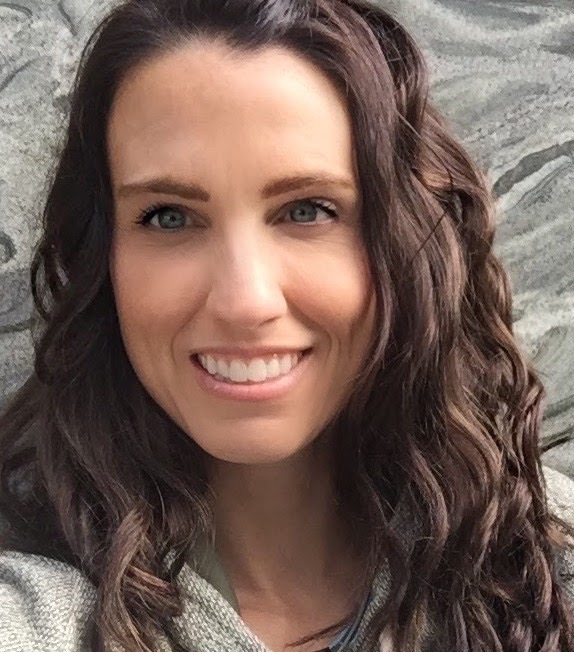 With a background in B2B sales, I have been developing sales and marketing campaigns for 12 years. In 2007, I drove the regional expansion into Northern California for Quill.com, the most profitable division of Staples Inc.
In 2008, I made the switch to the online world and have enjoyed collaborating on digital ad campaigns for great brands such as Orange and Nespresso. Last year, I managed over $1 million in ad spend on behalf of our clients.
Digital advertising, is my passion because I also ride shotgun to progressive psychology literature. In addition to meticulous targeting, understanding how people think and react to emotional triggers is the most exciting part behind the success of our campaigns.
I have also partnered with Digital Marketer to coach businesses and marketers on how to double their revenue with the right targeting and technology. If someone is searching for something and YOU have it, you have a responsibility to be found!
Offline, you'll find me cheering on little league and U-10 soccer, hiking and biking in the California sun with my family and saying yes to adventure, chocolate and French fries. (My 9-yr-old approves of this message.)
Cindy Murphy, Operations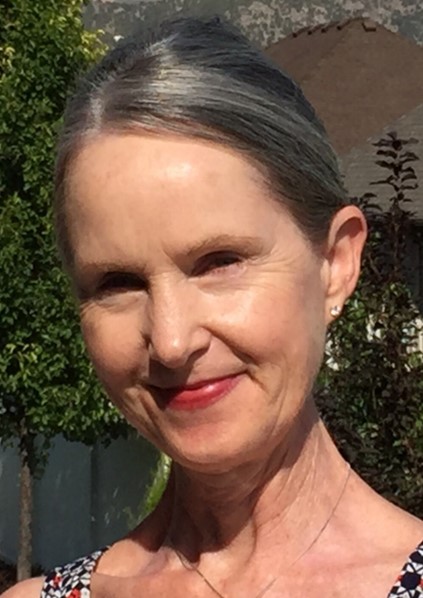 Hi, I am originally from Utah, but recently returned (Jan 2014) from a 10 year stay in Dublin, Ireland.
My background is in manufacturing: program/project management, planning/purchasing, production coordination. With a background such as this you might guess that I am very detail oriented!
I work closely with Sonja, taking over business functions that help free her to concentrate on more pressing business priorities. I also work as a content editor for the writers here at HWP, another task I thoroughly enjoy.
When away from work I practice yoga (using ear plugs to stop hearing the creaking), enjoy camping (my airstream has mice dung residue yeah!!), music (which makes Tim sick) and opera (I always wear my tiara). .
This is a new field of work for me and I find it very interesting, the learning curve is steep and I love the challenge!

Sonja Barrie, General Manager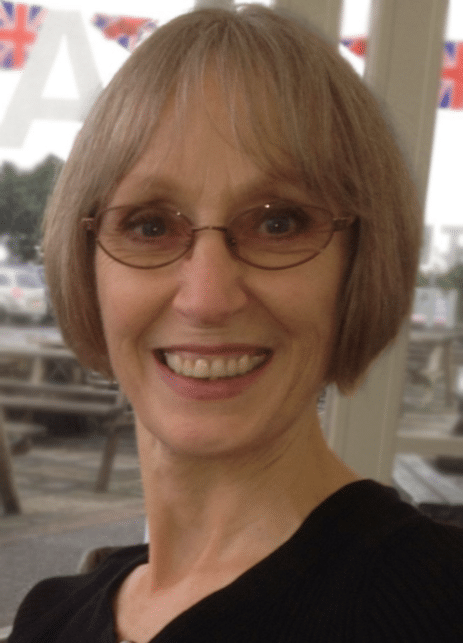 I have been working in the computer industry for over 30 years now (scary!) and have done everything from programming, networking, training, support, search marketing, content marketing, management and everything in between.
The main thing I love about this industry is it is constantly changing and challenging. Just when you think you know it all something comes along to challenge that assumption and you have to learn something new.
When I was at university I liked learning so much I said I wanted to be a professional student. I got my wish, this industry is like a marathon, as soon as you stop learning everyone and everything starts to pass you by!
Although originally from England I am now an American citizen and live next to the Rocky Mountains in Utah where the skiing is world class, the hiking out of this world and the mountains breathtaking.
I've had my share of life's challenges, learn more about those and me generally by visiting my personal blog!
Tim Barrie, Founder and CEO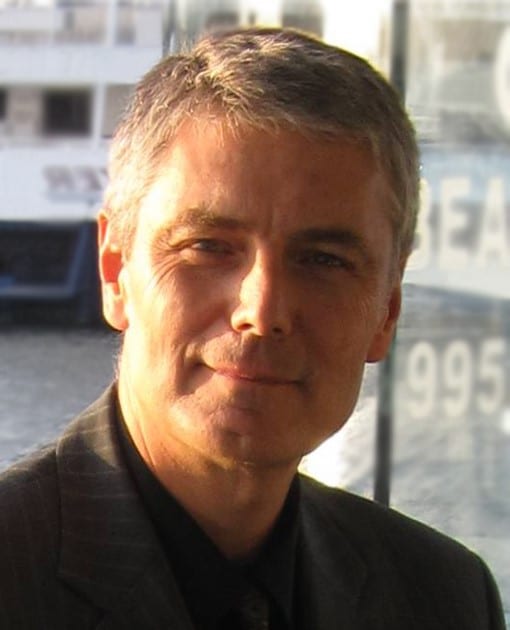 I am located in the Salt Lake Valley in Utah and became an American citizen in 2009 after re-locating in 2000 from Great Britain with Intel Corporation. At Intel I specialized in business development as a business unit general manager for Europe, Middle East and Africa, most recently driving national sales and marketing in North America for LANDesk, a successful spin out from Intel Corporation.
More recently I have specialized in online marketing and built a portfolio of successful websites for clients both in terms of natural ranking, page conversion, online sales and most important, lead generation helping the businesses to grow.
I have a passion for innovation and the internet and am constantly finding novel ways to utilize my 30 years of direct sales and marketing online. Having traveled extensively living, doing business and hiring staff in many countries across the world from Mexico to Sweden and Australia to the Philippines, I have learned to value cultural diversity, talent and entrepreneurship.
Additional Resources
Information for our Filipino Staff