Recommended External – Useful Content & Tools
Relevant External Resources – For Small Business Growth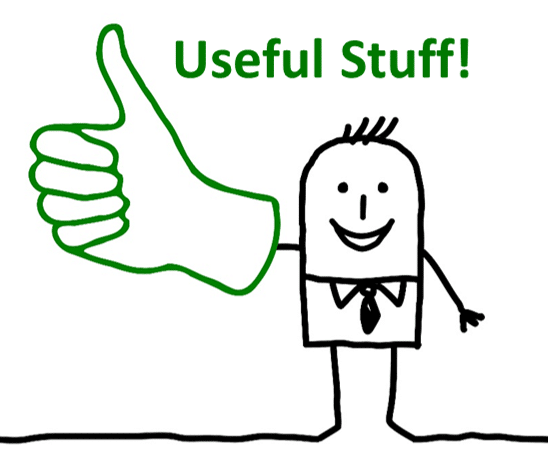 While we create a lot of training geared to enable and inspire our clients to be more successful, there are also a lot of great external resources that we use ourselves and or generally recommend.  Often we will also come across material that we think is particularly inspirational and want to share.
We can make no specific guarantee that these resources are exactly right for you, however they are all things that we believe are relevant to small business owners and well worth taking a look at.
Where we actually use a tool or a service we note the resource – We Use This
Where the item is something that we simply think is inspirational we note – Inspirational
Responding to Reviews – What to do if you get a negative review!

Handling negative reviews is easy, just follow the steps in this video. Also responding to all reviews is a very smart thing to do and can get you a lot of extra value.
People Don't Buy What You Do, They Buy Why You Do It – Inspirational
We Love the Internet
We love to help small business people get amazing results from the internet
If you want your business to fly, talk to us
The Shocking Truth about Writing Headlines – Inspirational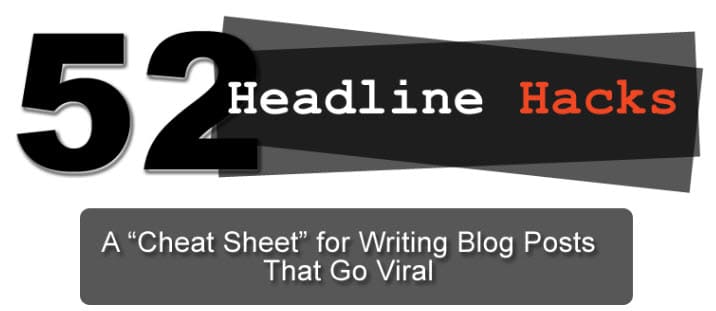 52 Headline Hacks – An excellent article about how to writing compelling headlines from Jon Morrow. A lot of practical examples you can adapt to almost any business.
Why Some Things Catch On – Inspirational
Is it possible to analyze why some things catch on and get shared and others don't?  Is there a formula for increasing the likelihood that your content gets shared more and or even goes viral?  This video provides some insight into the elements that affect sharing.
DISKAGENT Online Backup – We Use This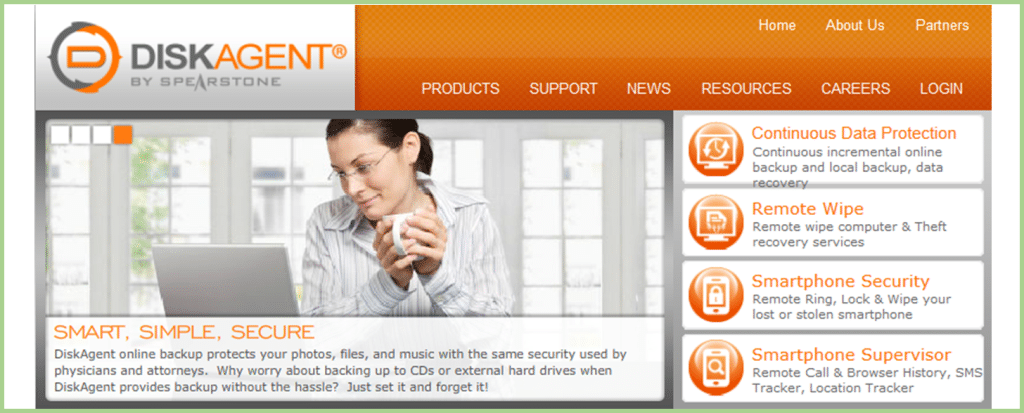 Low cost and reliable, this service has
saved our bacon several times
.  For example, my computer recently got hit with a virus, the result was a completely trashed hard disk.  When you are running a business trust me, that's not fun.  I was able to restore my data files from the
DISKAGENT online back-up
.  99% of the time I am completely unaware of DISKAGENT running in the background, I notice no overhead or impact on system performance.  In fact, I was not even sure it had been backing up my system recently.  Luckily it had. 
Thank you DISKAGENT!
How To Find And Do Work You Love (Ted Talk) – Inspirational
We like that this guy does a really good job of detailing one really clear thing that most people who try and continuously fail, do not do. Or put another way, this video answers the question, "what's is the one key thing I can do, that I am not currently doing to help me be more successful".
How to Sell a Product Online (Before You Create It) – Inspirational
This Guy Nails It!
One of the most succinct explanations I've seen of how to create a product and sell it online.
I work with people all the time who think they have to build a product and then sell it.
Actually the reverse is true.
Step by step "How To"
Also see; The 21 Golden Rules of Entrepreneurship below
Zoho Web Mail – We Use This

Free for small numbers of users – Ideal for a small business
Great interface – Much better than basic hosted email
Login from anywhere – Very good IMAP & POP for your email client
Upgradable and configurable
The 21 Golden Rules of Entrepreneurship – Inspirational
 Successful Entrepreneurs Sell Aether
Don't build a product or a service then try to sell it. Do exactly the opposite, sell it then build it
Sell the service then figure out how to provide it
Simple 5 Step Sales Process – GEEOH
Gain Interest, Establish Credibility, Establish Need, Offer a Solution, Have a System for an Easy Transaction
It's Not the Idea, it's the Execution
Stay attached to the problem you are trying to solve but be very flexible in the solution you use to solve the problem
Get one thing done every day 80% focus – Focus on the "most" important thing every day
The Brain Audit – Why Customers Buy (And Why They Don't) – We Use This

Learn how to get your businesses messaging right
Make your messaging address the clients problem not just the usual feature and benefits like everyone else
Learn how and why it makes sense to define you target market as specifically as possible – to a single person
This is good stuff, we liked the audio book, easy to listen to while you are doing something else, walking exercising etc.
There is a cost for this product – $29, last time we checked
We have no vested interest, are not an affiliate for this product, and receive no referral benefit
We just think this is a useful and good quality product
The Secret life of Testimonials – We Use This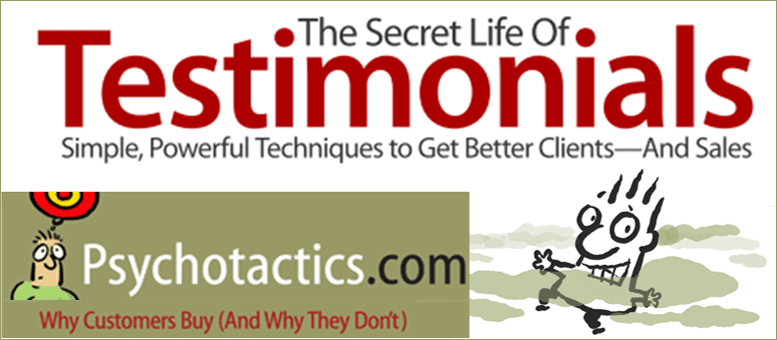 A must read for any small business owner that wants to understand how to get more and better testimonials
There is a cost for this product – $49, last time we checked
We have no vested interest, are not an affiliate for this product, and receive no referral benefit
We just think this is a useful and good quality product
Dropbox – We Use This

We use this to share a content, transfer large files, videos and tons of documents
Ideal for background transferring large amount of content with remote staff and clients
We like it because it's free, it transfers large files very quickly
Disclaimer
In some instances there are programs in place that reward us in some way for the referral.  For example services like Dropbox and Copy.com reward a referrer with more storage capacity. In all instances we only put resources we use ourselves or feel merit a recommendation.  The merit is based on our estimation of whether we feel the resource will benefit our clients.  We commit to never putting a resource simply because of a referral program.