Does Live Chat Improve Conversion Rates?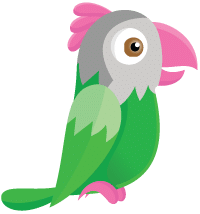 Yes usually, but only if it is implemented in a skilled and effective way. This is a bit like asking, "do telephones improve conversion rates?" The answer is that yes, they can but a telephone will only improve sales if someone answers them! If they are answered by a skilled sales person then that can be a game changer.
In a lot of cases live chat is installed on a website but then poorly implemented and executed. Common problems are that it's down half the time and people are too slow to respond to incoming inquiries. Bear in mind that when it comes to live chat, 30 seconds is too long.
Chat boxed are closed and do not engage the visitor in a conversation specific to what they are looking at.  This is akin to a sales person just asking, "can I help you?" when you walk into a store.
Does Live Chat Improve Conversion Rates?
Does Live Chat Improve Conversion Rates?
To get the best out of live chat on your website consider the following:
Most live chat inquiries can come outside of normal business hours
Most visitors to you site or more importantly your product page will not stay their long
If they have a question and you do not respond within 20 seconds they will assume no one is there and move on

Best case you will have missed an opportunity, worst case they will be irritated that you are not responding…

A well implemented live chat function with be open with an image of a real person
They will ask a question that is unique to the specific page the visitor is on
Useful Articles About Live Chat
How to Boost Your Conversion Rate by 45% with Live Chat
How much does live chat increase conversion?
See also
Basic retail sales training (works perfectly on a store sales floor and for chat applications)