What is "Web Presence"?
Web Presence is the measure to which you dominate the web, in relation to your market.
Uniquely to the web, this effect is defined in relation to search or search phrases.
This effect is not simply how much you show up on the web, it is also a measure of the degree to which, when you are seen, you stand out and are remembered. If, when you are seen, your presence stands out from the rest.
Some people have natural 'personal' presence. The effect, that when they walk into a room, immediately everyone is aware that they are there. This is not just about how famous a person is but more the degree to which they naturally dominate, they project.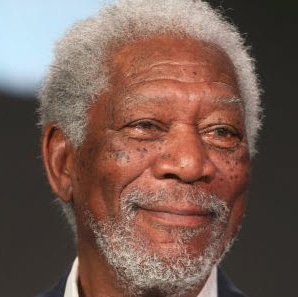 Morgan Freeman is an actor with a dominating natural "presence".  I recently watched a very funny movie called Evan Almighty and although the main character is played by Steve Carell, there's no question that when Morgan Freeman is in a scene, his presence dominates the movie. In this particular movie he actually plays god himself. And thanks to his natural presence, he carries it off remarkably well.
 Consider, in your market, when people search on the web, what impact would it make to your business if your presence was like that of Morgan Freeman's in a movie? Of all the players in your market, you would stand out, everyone would remember you.
How to get Web Presence
There are no free rides. Getting web presence for your business requires a lot of effort over time. Branding, your voice, great content, multi-media, consistent messaging, social interactions, even such mundane things such as business listings all must be done well and done prolifically.
There are also 'cheat tactics' that can help such as retargeting and related forms of paid advertising. However, those types of tactics are usually short lived in their effectiveness if they are not added to a strong foundation.

The Foundation of a Sustainable Web Presence is Great Content
For most business owners, prolifically creating great content is near an impossibility. Even if they have the skill, most owners are busy running their company and do not even come close to having the time to create content. Sitting down at a computer and writing is not something most are at all interested in doing.
How to Create Great Content with Zero Time
Case Study – AC Cool an Orange County HVAC Service Business
The problem – How do you create great content for a real brick and mortar business? AC Cool are a local services business based in Orange in California. As is common, they owned a website that had everything on it. Their services were described, their products were defined. So, what is there left for them to do?
How does a company like a local HVAC services business, add and keep adding content to their website? Here's a secret, 'every customer you have can be a little piece of gold'. How to extract and refine that gold?
First, we asked the business owner to send us some pictures and notes regarding the next service call he went on. He used his iPhone to take some pictures and emailed his notes from the call.
Problem was, all we had as a result was a sequence of images with minimal descriptions and just a short paragraph describing the call.  What was wrong with the AC system and what the fix was, not much.  Certainly nothing interesting and nothing that came close to something that could be described as great content.
Extracting the Gold
We scheduled a call with the owner using GoToMeeting so that we could both be looking at the images. Then we simply asked the owner to tell us about the service call. When the owner previously sent us details of the call we received about 90 words.
However when we asked him to talk us through the call – using his images to describe what the system was, what the problem was and how he went about fixing it, he talked for an hour!
And even better, it was pretty much effortless for him.
When we transcribed the recording of that call we had closer to 3,000 words as well as really good interesting insights into the meaning of the images. We were able to produce a great multi-media content piece for the client.
Judge for yourself, see it here Orange County Home's AC is Chronically Not Working.
This piece of content helps the client's website to rank for more key-phrases. It also establishes the business's expertise and knowledge in their market. It becomes a key component to establishing their 'voice'. In the digital marketing world, we call this driving market authority. It is also an interesting read for anyone that wants to learn more about residential AC systems.
Takeaways
Every time you do some work for a client, that work is an opportunity for great content.
Every time a client uses your service or buys your product, their experience is an opportunity for great content.
The process of generating that content does not have to be a drain or a significant burden on the business
"Great, but that Would Not Work for Our Business" – Challenge
We have yet to find a business where this methodology does not work. Every business we work with, from HVAC service agents, plumbers, attorneys, CPA's, vacation companies, contractors of all kinds, ecommerce product sales, all have the potential to leverage each sale to create great content and drive their online web presence.